From a garage and a whisk to department stores around the world; We have come a long way in ten years.
Here are some of the highlights…
2007
Pais founder Sarah began formulating products from a converted garage in West London – not far from where we manufacture Pai products today – as a solution to her own sensitive skin problems.
With so many options for sensitive skin that target a "normal to dry" complexion, she started with four moisturizers and an eye cream for reactive skin of all kinds.
Sarah set out to obtain Soil Association certification for the range and was approved in 2007.
2008
Content Beauty was the first store where Pai Skincare was on the shelves – our very first trading account that still runs Pai today.
Good skin begins with proper cleaning. We launched our bestseller Camellia & Rose Gentle Hydrating Cleanser.
Sarah was early on the blog scene with the launch of the Pai Blog (now known as The Pai Life) to document her experiences with sensitive skin as well as tips on skin care and well-being.
2009
Pai's very first employee joins the company. Nonetheless, our research and development cosmetician Jeanne-Marie has taken up the challenge of formulating certified organic products with Pai and has helped to refine the existing range.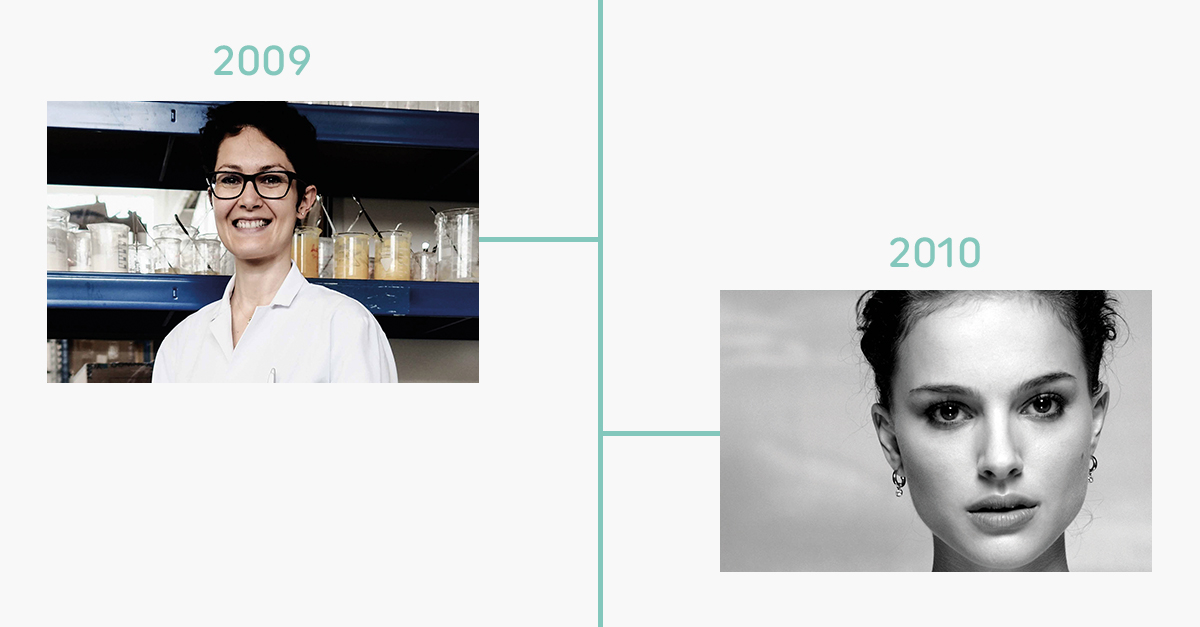 2010
We know that sensitive skin affects more than just our face. That's why we launched our Fragonia & Sea Buckthorn hand cream and Comfrey & Calendula Calming Body Cream.
We receive a call for products to be used on the Black Swan set. We later discover that actress Natalie Portman loved the products and has become one of our most famous fans.
The Pai team grows to 3 as two account managers join the team to do our new business, including Planet Organic. Both Holly and Gemma are still with us today!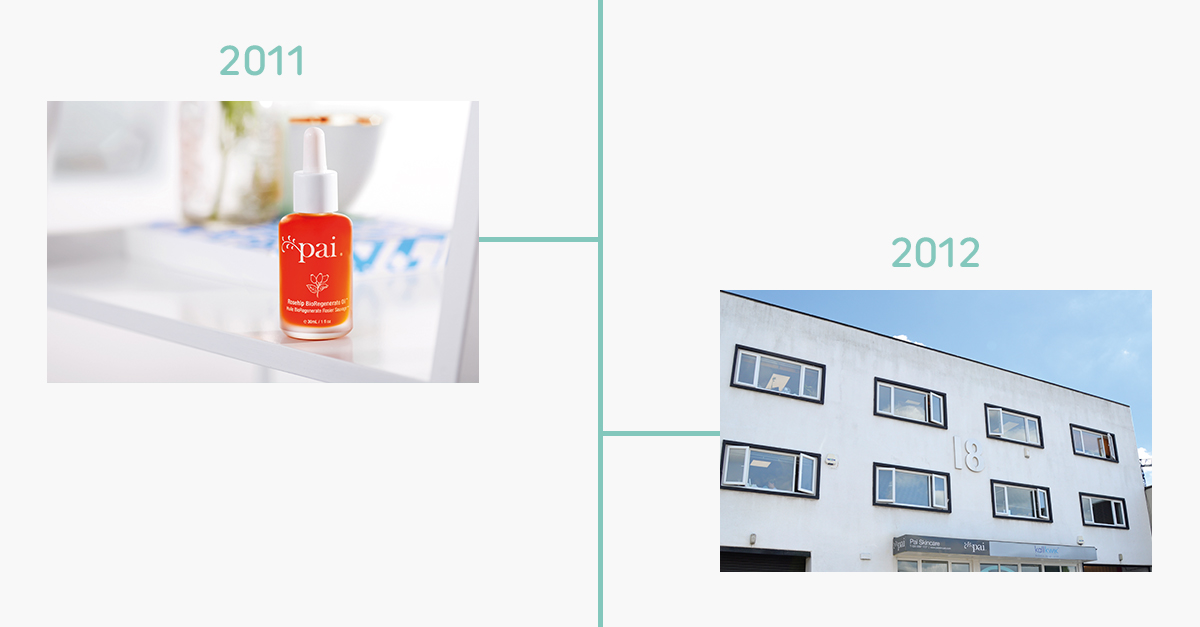 2011
A year of product launches; Our legendary rose hip organic regeneration oil and BioAffinity Tonics have been added to the Pai range.
We also launched Pai Professional – our range of spas that people with reactive skin can enjoy the benefits of professional treatment.
2012
Kukui & Jojoba peeling for skin lightening and our rose hip BioRegenerate Rapid Radiance Mask.
We sent a thank you to a (then pregnant) Natalie Portman in the form of a pumpkin seed stretch oil. She loved it so much that we launched our pomegranate and pumpkin seed stretch marks system.
We grew out of our office and moved to a new, larger Pai headquarters in West London.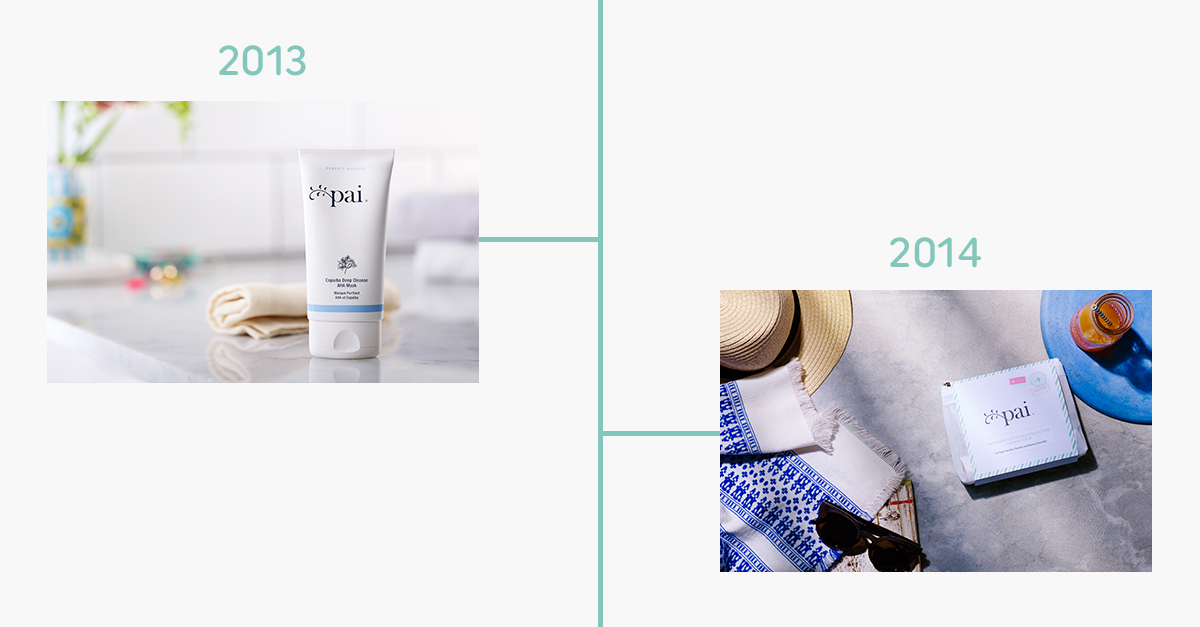 2013
Our Echium & Amaranth Age Confidence Facial Oil was added to our range along with our Copaiba Deep Cleanse AHA mask.
We received our first manufacturing price from EDF.
We chose social media and posted our first Instagram!
2014
We have launched our Copaiba & Zinc Perfect Balance Serum and our Instant Calm Redness Serum – Seeaster & Wildhafer.
Pai out and about! We have launched our Anywhere Essentials travel collection for long weekends and trips abroad.
Paris is calling! We started in the French department store La Bon Marche and in the beauty boutique Oh My Cream.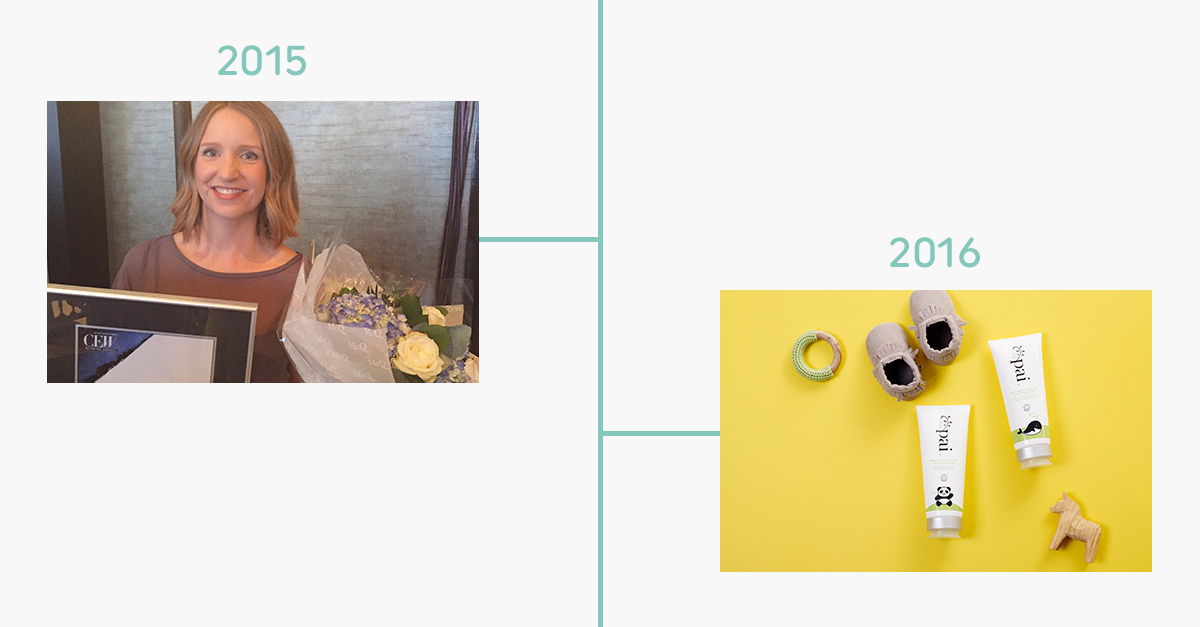 2015
Sarah won the CEW Achiever Award.
Our peeling was reworked with a brand new, easy-to-dose bottle.
2016
We have launched our Head to Toe Hero Buriti Balm – free of beeswax, lanolin and petrolatum!
We brought your little ones the Pai range with our Petit Pai range.
Royal approval! We won the Queen's Award for Enterprise.
Above the pond we opened the Beauty & Wellness area of ​​Free People and the exclusive beauty boutique Violet Gray.
The Pai team reached 30.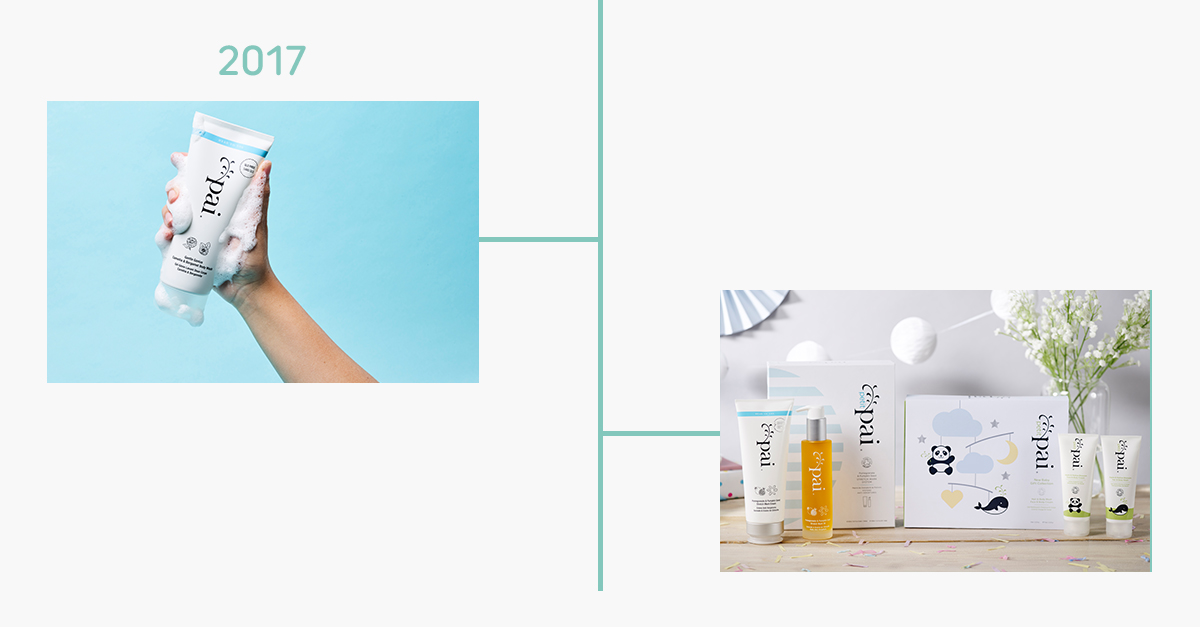 2017
Forward and Upward – We have successfully increased investment support so that we can scale and grow.
We have expanded our production area with a new 300 kg machine with the affectionate nickname "Big Bertha", in order to produce x 6 additional products in one batch!
We launched our highly anticipated Camellia & Bergamot Gentle Genius Body Wash and revised our stretch mark system.
We have extended our return policy to 90 days and started with John Lewis.