Sarah presents our Christmas gift sets
Yes, you heard that our Christmas presents are here! We look forward to sharing them with you. Our founder Sarah wanted to personally introduce you to the most beautiful gifts of this year and give you a little background why we created these natural treasures. Watch Sarah in the video below or scroll down to find out more.
I am very happy to present you our Christmas presents for this year! We called them our natural treasures, and that's because they focus on some core ingredients that we particularly love and think are particularly magical.
It is not surprising that rose hip is in this number. Due to a customer I met in New York once, we were inspired to get a full-size gift with rosehip oil. She told me how much she loved our rose hip BioRegenerate Oil. Every time she buys one for herself, she actually buys five bottles and gives the other four to her friends.
This is because she felt that all her friends needed it in her life too. That touched me so much, and I really agree that every bathroom cabinet needs one, regardless of age or skin type. It is a great, regenerating oil that is suitable for all skin types and is therefore an excellent gift.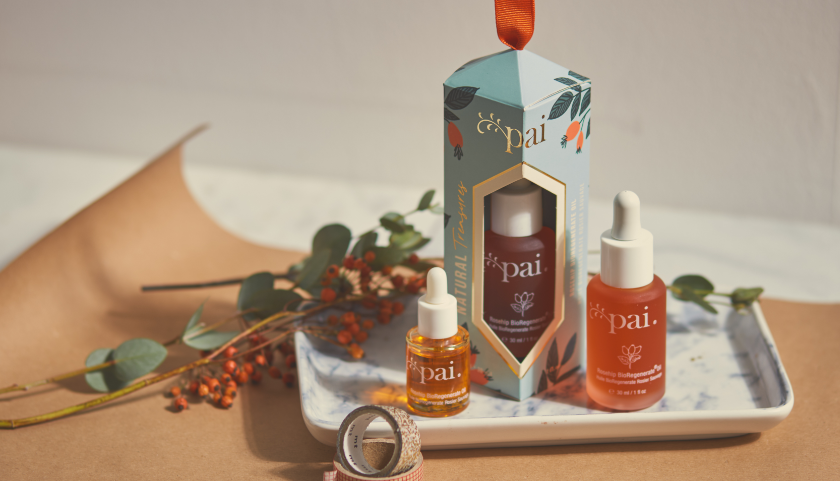 I really hope that you – and of course the lucky recipients of your Pai gifts – love our Christmas gifts as much as we do. You can find more gift ideas, my selection of the best gifts for sensitive skin and all our beautifully illustrated gift sets in one place in our Christmas gift guide.