textbookbeauty shares her makeup & Halloween How To
As a week of fancy costumes we thought it appropriate to talk to a real make-up maestro. We sat down with the beauty blogger and probably the ultimate eye make-up lover Farzana to talk about all things skin, beauty and of course Halloween.
Q. How did beauty come about for the first time?
A. "At the beginning I started to document my enthusiasm for everything beautiful on my Instagram account. There I would present looks that I created – bold wing liners, gemstones, glittering lips – the works! In 2012 I created my own account that shows my love for beauty. I think that my beauty routine has led me to other creative possibilities. "
Q. What is the biggest challenge on your skin? How does this affect your relationship with makeup?
A. " For me, my skin care routine changes depending on a few things. This is how I feel how my skin feels, etc. My skin care ritual is the key. If I have eczema on my face, I have to be careful what I put on my skin. I am always looking for products that can help with the healing process for my eczema without being dependent on steroids. Getting a clear complexion is my next priority. As soon as I found the right products that matched my style and supported my creative look, everything was possible from then on. "
Q. Is good skin care important to you?
A. "I had very sensitive skin from an early age. My eczema continued to develop when I started school and then it continued. So skin care was a ritual for me. Understanding what could cause a flare up and how to prevent it was critical to my mental wellbeing and general happiness. They don't know how much overall healthy skin care helps. "
Q. Any tips on preparing sensitive skin for makeup?
A. "I always prepare the skin ten minutes before putting on my make-up. This allows the products to penetrate the skin and activate the ingredients. I recommend always having a moisturizing mist on hand and looking for good moisturizers that work for your skin type. It is a trial and error to determine what type of skin is curious before examining products that are tailored to your needs. I have very dehydrated skin, so I am always looking for moisturizing products that can prepare my skin for a flawless basis. "

Q. What are your tips for removing makeup from sensitive skin?
A. "Avoid damp cloths. We can do better! A cleaning cloth is also your best friend, especially if you have drawers. "

Q. How do you take care of sensitive skin after you have removed the make-up?
Don't overwhelm yourself with too many products.

Apply a sunscreen factor every day.

Do not exfoliate as this can irritate sensitive skin even more.
Q. What do you like best about Halloween?
A. "To be able to become a whole new character. And being able to really push boundaries through makeup, hair and fashion without anyone thinking it's weird. I do it all year round anyway! "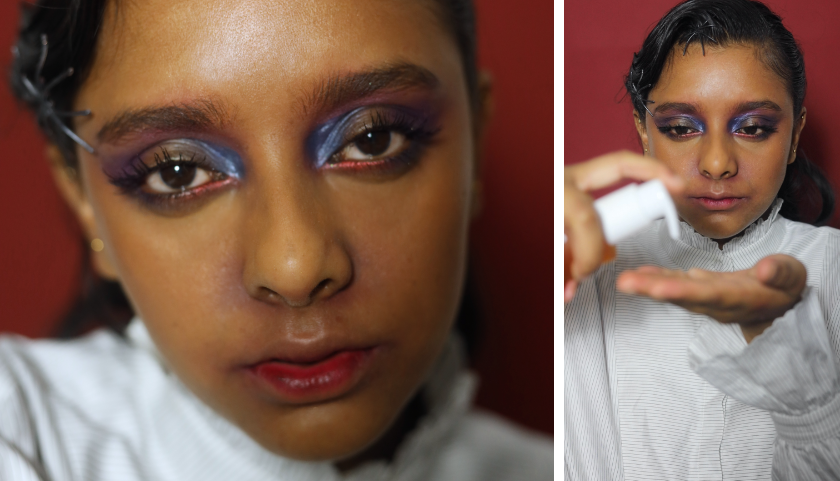 Q. Will you be attending Halloween this year?
A. "I love to see people who give everything with their make-up and costumes and to see people who make an effort for Halloween! This year I plan to make some of my favorite characters out of my favorite films, like Beetlejuice! "
Q. What are your favorite Pai products?
A. My absolute all time favorites are…
See more of Farzana's work at textbookbeauty.co.uk or follow her @textbookbeauty